Testimonials from our clients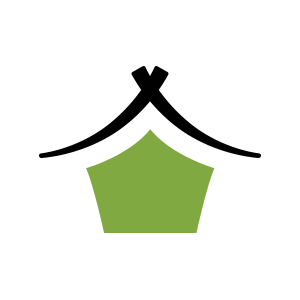 I consider the meeting with you as the BIGGEST SUCCESS in the past two years.
Igor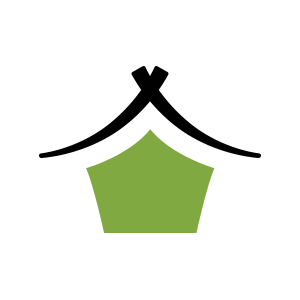 Khun Kai was excellent and attentive from the beginning, indeed she was the only agent to congratulate me when I thought I had found a home with another agent (which ended up not going through). She really understood well what I was looking for and only showed me places that met my criteria. Once the perfect place was secured she went above and beyond to ensure a smooth move.
Rustom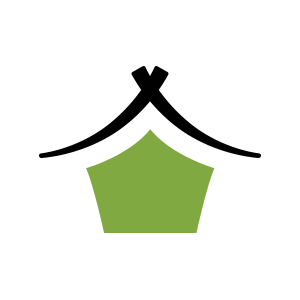 Once again BKKCondos managed to shake up a dream condo for us in Bangkok! The agents are quick, sympathetic and always service oriented.
We highly recommend them!
Kristin Lannge
Khun Tai from BKKCondos showed me around Sathorn district of Bangkok. After a long first day of viewing those condos, during which Tai was always friendly, helpful and forthcoming, we revisited the two favorites the following day. The great service of BKKCondos and Tai continued to negotiations and arranging services and utilities.
I can confidently and very highly recommend BKKCondos.
Michael
We have moved in to our new rented condo unit in Rajadamri area. We got this unit through BKKCondos. My experience with BKKCondos has been very good, from the first call I made to their office to the signing of the agreement. I have dealt with khun Tai (Khun Nachanon Wonghamsom). I gave her the kind of apartment (to rent) I'm looking for and the budget, a day after we are viewing the potential apartments that most suitable to our requirements. Khun Tai shows us or re-visits units even during night time and on Sunday. All in all after 2-4 days we found our apartment. Khun Tai cared about her client and made sure that everything we needed was taken care of until after we moved in

In the future, if there will be a need for us to look for new apartment to rent, we will definitely use BKKCondos.
Jane
After taking a few weeks to check out many property websites in Bangkok I finally settled on BKK Condos as my primary agency they had the best online selection, in the right area at a good price. After filling in a quick request form online I was called the same day by one of their representatives Phanchita Phanchitawong (Kai).

She would be our sole representative from start to finish, this made you feel a more valued customer. Myself and my family spent a day with Kai looking at many properties. What you may think would be a dull day was in fact very enjoyable, mainly due to Kai's enthusiasm and professionalism. All the properties we viewed were of the highest standard all within our Budget, and in a good location (number one factor!)

We had actually arranged the next day to view more properties with a different agency. We stopped the viewing after a few visits as I was switched from one representative to another, the properties were in the wrong area that was agreed upon, the properties viewed were below standard and the representative was not in Kai's league.

After deciding on a property Kai helped with all arrangements and even to get Internet and satellite TV included with rental price. If I need to move again BKKCondos will be my only choice.
Russell Mitton
I have just completed a successful search for a condominium in Bangkok, using Khun Kai from BKK Condos; I was very pleased with my experience. This was the third condo I have rented in Bangkok- BKK Condos was the third company I have used when searching for a condo in Bangkok. I would rate BKK Condos as the best of the companies I have used based on the prompt responses, understanding of my search needs, ability to negotiate with the landlord and attention to detail.
I came into contact with BKK Condos when I submitted an email request for information for a condo listed online- not only did Kai from BKK Condos show me the unit I was interested in, she showed me 4 other units all within a block of the first unit and within the same price range. Unlike other search agencies, Kai didn't try to push me to other parts of Bangkok to view condo's or waste my time with units that didn't fit my criteria.
I highly recommend BKK Condos and will use them again in the future.
Richard
Before moving to Bangkok I checked a lot of properties online that I was interested in, I was impressed at the speed the team at BKKCondos responded to the enquiries I had and by the time I was ready to look at apartments they had narrowed down a selection to my exact requirements. So much so that nearly every apartment I viewed was of interest to me. Additionally they have by far the most up to date and comprehensive list of apartments online of any agents in Bangkok.
I have lived in several cities in Asia and have dealt with many agents who take their time to respond or end up wasting my time showing apartments that are not what I asked for. I have and will continue recommending Bangkok Condos to friends and colleagues.
Rob Kester
I had a great experience finding my current condo with Mod. She's excellent in communication, responsive, and speaks English like a native. More than anything, I really appreciated her patience and willingness to understand my preference and needs. It only took a few days to find a place I liked. She also helped me tremendously in almost every aspect of renting this place - how to pay electricity, internet issues, etc. I highly recommend her if you don't want to waste your time in finding a condo or apartment!
Thanks Mod!
Keiko
My company assigned me to BKK Condos Real Estate Services upon my arrival in Bangkok. I did have a chance to put forwardmy preferences and my budget before my actual visit and this simplified the whole process. My agent drove me around Bangkok and displayed ten Condos over the course of two days which were all according to my preferences. I was very impressed with the selection and didn't once feel that one condo was underwhelming. Another positive thing for me was that they didn't try to sell me anything, I was allowed to quietly walk around all condos in my own time and my agent answered all questions that I had.
This service is fast and efficient, they listen to your preferences and won't deviate from that, I suggest that you spend some time writing down all your preferences to give BKKCondos a chance to provide you with suitable condos that meet your requirements.
This is a top service and it comes highly recommended from a happy customer.
09/29/2014
Christian Liljeback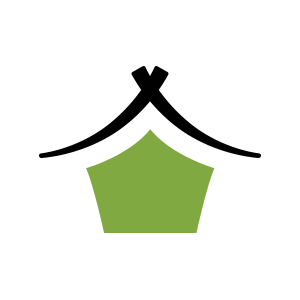 I recently relocated to Thailand and used BKKCondos to find my apartment here in Bangkok. I was impressed with their service and can highly recommend using them if you are looking for a place in Bangkok. Anna was a pleasure to deal with - friendly, professional and very organised - she understood my needs and prepared a short list of properties that were all matching my requirements. BKK Condos and particularly Anna made the usually painful process of finding and renting an apartment in a new city an easy, fun and hassle free experience.
Cheers…
Ham
Hello
Just to let you know and thank you for all the efforts made with the sale of our Manhattan condo. Especially thanks to Neung for all her hard work and dealing with the buyer. Unfortunately we didn't buy a new condo via your agent but keep the agency in mind for the future or other references.
Kind regards
Eric Huiden
Hi - gosh thank you for taking the time to send me some pointers, greatly appreciated, particularly as I suspect you will be run off your feet. I will have a further read and thank you for the option to come back with the odd question when I can progress matters.
If I make it to Bangkok I owe you a pint. In the meantime have a good week!
Kind regards
Mark
Dear Jane,
Really super and thanks very much for your support.
Robert
5 starThis company is Best-in-Class. Full stop.

Most companies give you their sales pitch; Erik gave me expertise and advice I could trust.

It's the kind of company you keep doing business with year after year.
Robert Stone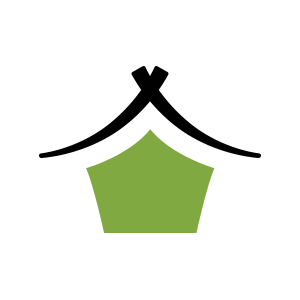 I am happy with the service of this agency and thank you for all your help so far.
Justyna
So happy with BKK Condos who helped us finding an apartment in Bangkok. From the initial contact to signing the contract was like a breeze.
Erik picked us up with the company car and drove us to great buildings. We liked them all and they were just what we had requested.
Thank you again for the few hours it took to find the right place for us!
Thomas EngstrÖm
Thanks for all your help K. Awe. You have gone above and beyond what you needed to to help me get to this place and I cannot tell you how much I appreciate it. When it is all said and done, I would like to take you out to a nice dinner somewhere fabulous of your choosing as a small token of my appreciation for your professionalism, patience and kindness.
Andrew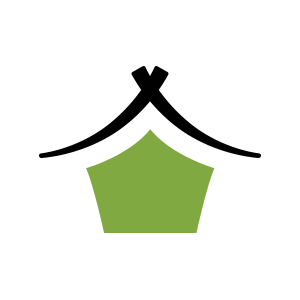 I just concluded the purchase of a condo today, and Kannika had helped so much from the first minute until the last step for the selection and transfer at the land and electricity office, that I really wanted to send you a strong recommendation about her.
Everything in her service, personality, punctuality, availability, documentations, administratively,... was excellent.

We are also very happy to have found the place for us.
I am not sure which part she will receive from the commission, but give her a nice share, she really deserves it.
She will bring you more customers and deals, for sure!
Sincerely,
Thibaud
I am writing on behalf of my family to thank the BKKCONDOS and your wonderful staff for helping us until we found the perfect condominium for our family. Khun Kannika Jamsai is the best! It took us several months to find the right place and in that time we looked at many. She was always available to show us condo(s) and thoroughly discussed the qualities as well as detail of each property.
Khun Kannika deserves high praise. She has a heart of gold and truly cares about our needs. She did not make us feel like just another client and her service was absolutely impeccable. I trust that you will pass on this recognition to Khun Kannika as well as your company staff. She is a true reflection of the high levels of standard that I have come to expect of BKKCONDOS Co, Ltd.
I have already referred your company to several of my colleagues and friends who live in the United States as they look for a place to stay for short term assignments/vacation in Bangkok. Thank you again for contributing to my family cherished memories about your services.
Sincerely,
Veekit
Moving from the USA to Bangkok without knowing the language, no friends or family and without a clue where to start was a scary endeavor. We needed to move into a place that felt like home and an agent to help us in our quest. We requested information from many real estate agencies. All but one made us feel like they were doing us a favor by hiring them.
This was not the case with Kemapasse Awe from BKK Condos. He genuinely wanted to help not only with getting us the correct condo but to make sure we had a smooth transition into Thailand. At not one time did we feel rushed, pressured or a burden to him. Once he found out what we were looking for in a home, he found the perfect place quickly and got the best deal for us. He was able to negotiate the price and various other perks from the owner that sweetened the deal. We absolutely love the property.
This was just a small part of what Awe did for us. He made sure we absolutely fell in love with Thailand by recommending places to go, helping with ordering items and being available for us long after we signed our lease. We highly recommend to anyone that needs a realtor to give BKK Condos a try. Awe has been a godsend to us and are so glad we found him. His name is Awe but we call him awesome!
Olga Green
Would like to commend you about Ms. Ploy, she did a very good job and I was very impressed by her professional attitude. I am sure she will do well.
Haque
I want to write you my feedback on Awe's work. Before my arrival to Bangkok, I was in contact with several agents but not even one of them gave me the service I received from Awe. Your agent is an invaluable asset to your agency, he is helpful, professional, with a lot of patience and is an exemplary of a real estate agent who works with immigrants who arrive in a foreign country, confused and not sure what they exactly need. It took him a few days to understand exactly what we needed and from that moment on, he never stopped showing us Condos, walking around the neighborhoods with us and for a moment we felt like we were working with a friend and not a real estate agent.
I would like you to give him warm feedback and let him know that as long as I am here, he is the only agent I will ever work with in apartment searches in Bangkok.
Thank you
Meir and Jannet Uziel
I and my girlfriend recently had the pleasure of working with Nika as our agent for the purchase of an apartment in Soi 22, and I cannot express enough how impressed I am with the exceptional service she provided. From start to finish, Nika's professionalism, dedication, and genuine commitment to helping me find the perfect home were evident in every interaction.
Throughout the entire process, Nika demonstrated an unparalleled level of expertise in the real estate market. Her deep knowledge of the local area and property market trends was instrumental in helping me make informed decisions. She took the time to understand our preferences and requirements, and she consistently presented us with properties that were well-aligned with our needs.
One of the standout qualities that truly sets Nika apart is her remarkable efficiency and reliability. She ensured that no time was wasted, promptly scheduling viewings and efficiently coordinating all the necessary steps involved in the purchasing process. Her proactive approach made the entire experience smooth and stress-free, something I greatly appreciated.
Nika's exceptional customer service extended beyond the transaction itself. She was always available to address our questions and concerns, providing clear and thorough explanations at every stage. Her dedication to her client's satisfaction is truly commendable, and it made me feel valued as a customer.
In every aspect of her job, Nika displayed a level of commitment that exceeded our expectations. Her attention to detail, quick response times, and ability to go above and beyond were truly remarkable. With her assistance, we were able to find the perfect apartment that meets all our requirements and more.
I wholeheartedly recommend Nika's services to anyone in need of a dedicated and knowledgeable real estate agent. Her professionalism, expertise, and genuine care for her clients make her a true asset in the real estate industry. Working with Nika was an absolute pleasure, and I am grateful for the outstanding service she provided. Without a doubt, I give her a well-deserved five-star rating.
Thank you, Nika, for making our apartment-buying journey such a positive and memorable experience!
Sincerely,
Matteo Siniscalchi